Fiberglass Column
Re-Assembly Split Kit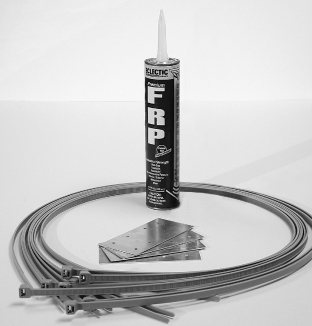 AFCO is pleased to announce the addition of a fiberglass split column re-assembly kit. This split ket will simplify the assembly of split columns at the job site. This kit is complete with the following items:
1 Tube FRP Adhesive A unique, non-sag adhesive; bonds in cold temperatures, good resistance to high temperatures; sandable & paintable.
6 Re-assembly Straps
4 Metal Clips
32 Screws
Instruction Sheet
Note: Columns up to 14' require using 1 kit.
Part # REKIT01 Description: Reassembly Kit 6" - 12" List Price $55.00
Part # 102ADHES Description: Column Adesive List Price $16.00